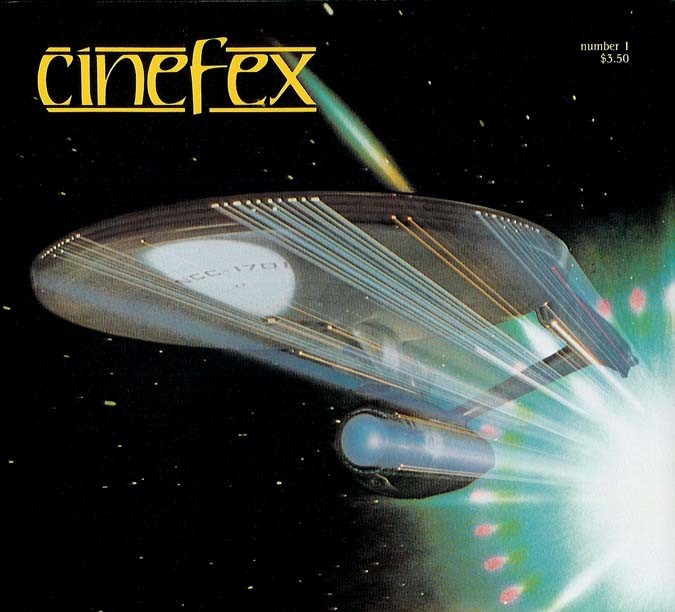 Star Trek — The Motion Picture
Into the V'ger Maw with Douglas Trumbull
Interview by Don Shay
With only nine months remaining before its world premiere, Douglas Trumbull stepped in as director of special effects for Star Trek — The Motion Picture. Five hundred effects shots later, the multimillion dollar space epic was completed — on schedule. Trumbull discusses with candor the organizational and technical shortcomings which led to the dismissal of the original effects unit, and his own subsequent efforts to salvage the beleaguered production. In addition to his personal redesign of the effects sequences, Trumbull details the extensive research and development effort, the crushing workload, and the specific techniques employed in achieving many of Star Trek's most spectacular moments.
Alien
Creating an Alien Ambience
Article by Don Shay
As had no other film before, Alien was utterly successful in attaining a convincing depiction of alien lifeforms, artifacts and environs. Conceived first in the mind of screenwriter Dan O'Bannon, and then translated into visual terms by surrealist painter H.R. Giger, Alien was not only a consummate shocker, but also a work of great aesthetic virtuosity. Particularly demanding was the alien polymorph — from its earliest forms constructed by Roger Dicken to the full-size monstrosity sculpted by H.R.Giger and activated by Carlo Rambaldi. Equally of note were the complex otherworld sets built under the supervision of production designer Michael Seymour, and the extensive special effects engineered by Brian Johnson and Nick Allder. These and other craftsmen discuss in detail the collaborative effort behind Alien's pervasive atmosphere of eerie realism.